Tokyo , officially Tokyo Metropolis is one of the 47 prefectures of Japan. Tokyo is the

capital of Japan

, the center of the

Greater Tokyo Area

, and the

most populous metropolitan area

in the world.
It was originally known as

Edo

, which means "estuary". Its name was changed to Tokyo (Tōkyō: tō "east" and kyō "capital") when it became the imperial capital in 1868. The city is considered an

alpha+ world city

, listed by the

GaWC

's 2008 inventory and ranked fourth among global cities by

A.T. Kearney

's 2012

Global Cities Index

. In 2013, Tokyo was named the third

most expensive city

for expatriates, according to the

Mercer

consulting firm, and the world's most expensive city, according to the

Economist Intelligence Unit

's cost-of-living survey. In 2009 Tokyo was named the third Most Liveable City and the World's Most Livable Megalopolis by the magazine

Monocle

. The

Michelin Guide

has awarded Tokyo by far the most Michelin stars of any city in the world.

The main attractions of

Tokyo are
Edo Tokyo Museum
Harajuku a fashion and shopping place
KiishikawaKorakuen Garden
Meiji Jingu Shrine
Sesoji Temple
Shinjuku Gyoen National Garden
Tokyo Disneyland
Tokyo Imperial Palace
Tokyo national Museum
Tokyo Tower

OTHER PLACES IN SUBURBAN TOKYO ARE
Mt. Fuji, Hakone, Kamakura, Nikko,

Yokohama
Tokyo Sky Tree Tower skyline at night.
Panoramic city view of Tokyo with Mount Fuji in the background.
Ginza in Tokyo - full of neon lights
EDO TOKYO MUSEUM
Devoted to Japanese culture is The Edo-Tokyo Museum. Covering some 30,000 square meters, visitors enter in grand style by crossing a replica of the Nihonbashi Bridge of the 1590s.
The crowded streets of Harajuku Shopping Area welcomes people from all over
KiishikawaKorakuen Garden, Tokyo
Meiji Jingu Shrine Inner Courtyard
Senso-ji Temple
, Tokyo
Shinjuku Gyoen National Garden - with some beautiful line of trees
Shinjuku Gyoen Garden
Tokyo Disneyland
Tokyo Disneyland Sea Front Photo
Tokyo Imperial Palace
Tokyo National Museum
T-Rex at National Museum of Nature and Science in Tokyo.
The garden of the Tokyo National Museum
National Museum Of Nature and Science, Tokyo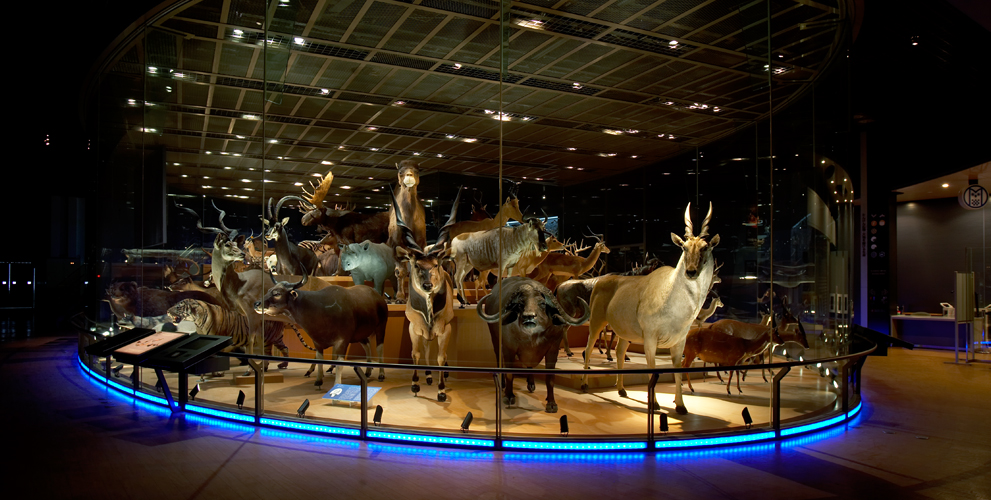 The famous Japanese Sukiyaki a platter based food
And

look at that glorious Japanese food - Sushi Platter!
Hakone Open Air Museum in the suburb of Tokyo
Hakone is an onsen spa resort close to Japan's highest mountain, Mt. Fuji. Hakone is located about one hour by train from Tokyo.
You can really enjoy Japanese beauty and sightseeing at Hakone, where there are more than one hundred
Japanese-style inns and hotels, abundant hot springs, beautiful nature and museums, exciting vehicles,
and other attractions. Hakone Onsen is a must-visit place when you visit Japan.
Bamboo grove at Hōkoku-ji in Kamakura,
Kanagawa Prefecture which is

about 50 kilometres (31 miles) south-south-west of Tokyo.
The Giant Buddha Statue at Kamakura
Nikkō

, literally "sunlight" or "sunshine"

is a

city

in the mountains of

Tochigi Prefecture

,

Japan

. Approximately 140 km north of

Tokyo

and 35 km west of

Utsunomiya

, the capital of

Tochigi Prefecture

, it is a popular destination for Japanese and international tourists.

Some real scintillaing Japanese Lake Garden at Nikko
.
What Is There To See In Nikko Japan – The Pilgrimage Town. The Toshogu Shrine, Rinnoji Temple, Yomeimon, Taiyuinbyo, Futarasan Shrine, Lake Chuzenji
The Toshogu Shrie at Nikko
Yokohama the modern part of Tokyo's adjacent commercial center.
Yokohama Night Skyline